THE most compact and economical microwave integrated-mixer on the planet. 
New from DS Instruments, the MX20000 (MX6800KU) is a wideband high-performance mixer with integrated 12GHz – 24GHz Local Oscillator. LO frequency can be set with front controls, USB commands, or the provided windows PC application. Using its ultra-low noise internal reference source the LO signal has extremely low phase noise. The MX20000 makes an extremely convenient upconverter or downconverter by eliminating the need for extra cabling and a separate bulky, expensive high-frequency signal source.
Now shipping Rev5 with external 10MHz & 100MHz reference ports!
MX20000 Mixer Features:
Micro-USB powered from Laptop, battery-pack, Smartphone Charger, PC…
Compact, rugged aluminum enclosure
Bright and efficient OLED display
Simple and effective control interface
Industry standard virtual COM port serial commands
Ultra-premium gold 50-ohm microwave SMA ports
Internal precision reference frequency source
Reference input and output MCX ports
RF Hybrid Mixer Specs:
Integrated 12 – 24 GHz programmable local oscillator
IF range: LF to 4 GHz
RF range: 11 – 22 GHz
High RF input P1dB > +12 dBm
Low LO leakage:< -30 dB typical
LO phase noise at 18GHz (10KHz offset): ~85 dBc
Low conversion loss (8-12dB typical)
Return loss: 10 dB typical
Reference Frequency: ±280PPB 10MHz TCXO & 100MHz VCXO
Typical Mixing Applications:
General microwave lab applications
Receiver development
Communications applications
Satellite uplink / downlink testing
Radar systems
Defense / electronic warfare
Mechanical Specifications: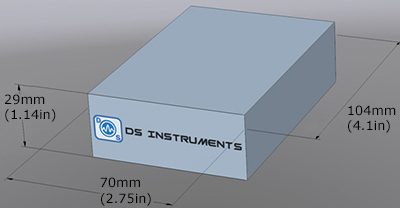 LO Phase Noise: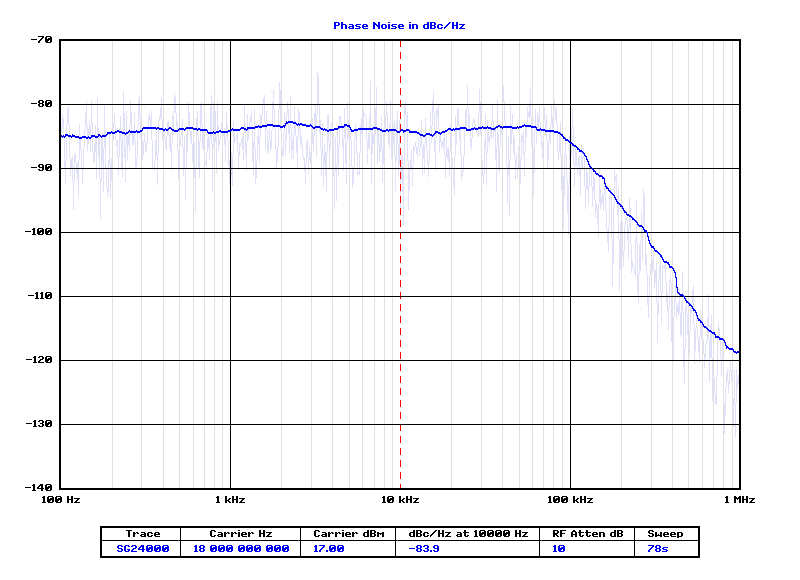 UPC: 737212885926