Introducing the new SG26500 for winter of 2019!
A low-phase-noise 0.10-26.5GHz premium microwave signal generator.
After years of development DS Instrument's updated low-noise premium signal generator has been released! Offering lower phase noise, a wider frequency range, and more robust output level control than the previous version. Like our SG6000 product line, this RF generator is fully programmable via SCPI commands or the front panel interface making it more flexible than any competing product. Based on the SG24000H, the new SG26500 is aimed at phase-noise sensitive applications in X, Ku, and K-band development, testing, and converting.
SG26500 Features:
RF output covering 0.1 – 26.5GHz (3 SMA outputs)
Power control to 6Ghz: 60dB in 0.50dB steps + 15dB vernier range (~0.1dB resolution)
Power control to 13.5GHz: 31dB in 0.50dB steps + 15dB vernier range (~0.1dB resolution)
Power control to 21GHz: 31dB in 0.50dB steps + 15dB vernier range (~0.1dB resolution)
Power control 21-27GHz: 15 steps (~15dB range)
Calibrated power output default set to +10dBm
Up to +13dBm possible in most bands with uncalibrated vernier control
Usable to over 29GHz at reduced performance
Low phase noise -92dBc @ 20GHz @ 10KHz offset
Extremely small frequency step size (10Hz)
Ultra-low-noise 100MHz VCXO locked to internal TCXO or external 10MHz reference
Internal precision high-frequency reference source
Compact powder-coated laser-etched enclosure

Standard Ethernet

remote operation (DHCP)
Windows control software included (USB & Network enabled)
SCPI command aware via USB virtual COM port for remote control
Front controls and bright OLED display for stand-alone usage

Integrated general purpose

9GHz RMS power meter

(Front SMA)

USB-C powered, requires no extra DC adapter
Common RF Applications:
Automated testing environments
General RF lab use
Flexible LO sourcing
Antenna design
EMC testing
Production verification and test setups
Educational / university lab use
Aerospace / Defense Research
802.11n development / Testing
Ku-band satellite link testing
X-band radar applications
Up and down converting
Line of sight link testing
Wireless infrastructure design
Transponder verification
5G development
PC Control Application:
Signal Generator Mechanical Specifications: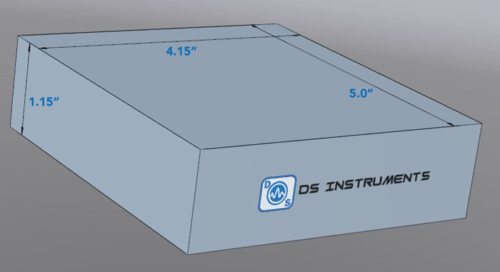 RF Performance Plots (Phase Noise):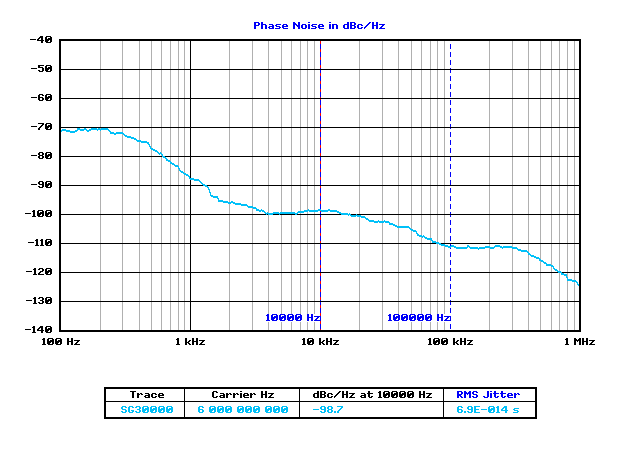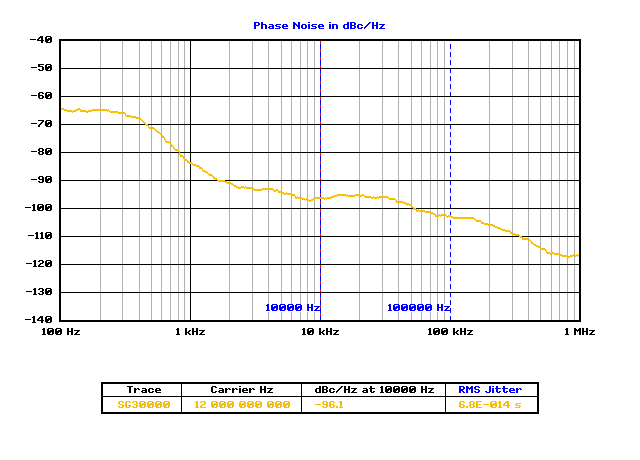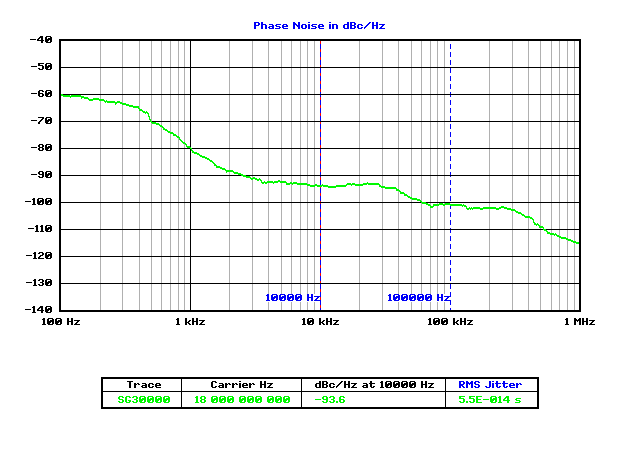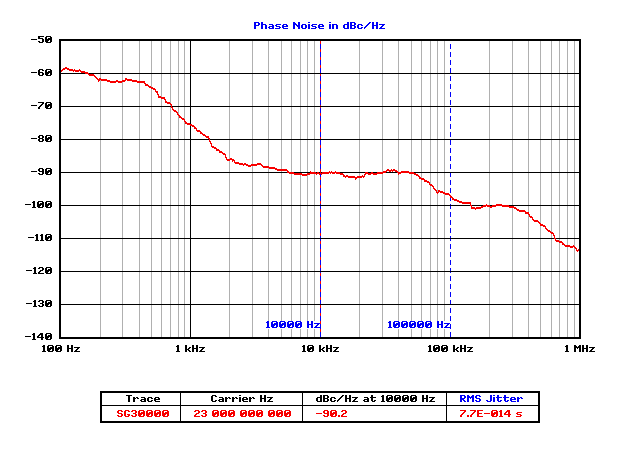 Performance Plots (CW Output):