The all-new DS Instruments DAT64LX Dual Programmable Attenuator is a compact stand-alone and USB-controlled RF Step Attenuator with 0.5dB steps and a range of 0 to 63dB. This premium version features two completely independent channels, a bright OLED display, and front user control buttons. Input frequency ranges from 10MHz to 6GHz. No host PC is required to use this device. Automated scripted control is extremely easy requiring no extra drivers, just a simple virtual COM port connection and SCPI based text commands.
This unit ships with our own intuitive windows control software.
Now shipping as of December 2016!
Programmable Attenuator Specs:
Max input power: +25.0dBm
Dimensions: 2.75″ x 1.25″ x 3″
Attenuation Range: 0-63dB
Step Size: 0.5dB
Frequency: 10MHz – 6GHz
Insertion Loss: 7dB typ.
Channels: 2
RF Connectors: Gold SMA, 18GHz rated
DAT64LX Attenuator Features:
Two completely independent attenuator channels
SCPI command support via USB COM port
Front buttons and OLED display
Power: 5v standard USB cable
Premium gold SMA RF connectors (4x)
Space and cost saving dual channel design
Common RF Applications:
Automated testing environments
Internet-of-things design
General RF Lab use
Control Systems
Cellular equipment testing
Production verification
Educational / university lab use
Aerospace / Defense Research
Antenna test
Wifi / 802.11 engineering
Attenuator Mechanical Info: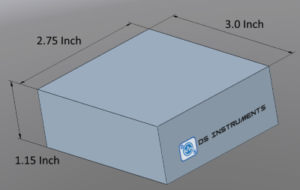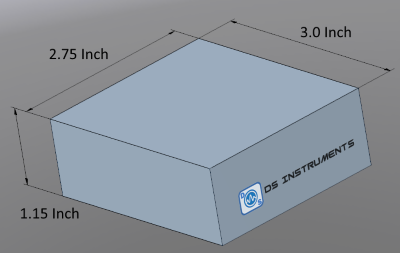 Dual Channel Digital Attenuator Support: