The DS Instruments TT7000 combines a calibrated RF Power Meter, a wide-band RF frequency counter, and a RF Signal Generator into one ultra-miniature USB device. Fractional-N synthesis signal generation covers 300MHz to 9600MHz with low phase noise and adjustable output power. RF Power Meter functionality covers from -45 to +5 dBm for frequencies between 100MHz to 7GHz. Not only is the TT7000 powered from USB and controlled with standard SCPI commands, but it also provides also a stand-alone user interface and display. For only $900 no modern microwave laboratory can be without an instrument of this utility and portability. No host computer required. Designed and built in California.
Now Shipping Rev 3 with internal step attenuator and double frequency output range!
Device Modes:
Calibrated Power Meter (-50 to +5 dBm) (100MHz – 7GHz)
RF Frequency Counter (100MHz – 7GHz)
RF Signal Generator (300MHz – 9600MHz) (10Hz Step)
High-power RF Divider (1X, 2X, 4X, 8X)
TT7000 RF Meter/Counter/Generator Features:
Crisp OLED Front Display
Front control buttons & status LEDs
USB powered and virtual COM port SCPI control
All-Aluminum black compact enclosure (2.75″ wide)
Internal precision 10MHz +/-280PPB reference frequency
Automatic power meter calibration using internal RF frequency counter
Adjustable power output in 0.5dB steps
Premium 18GHz microwave SMA jacks
Very low signal generator phase noise
 
Easy to use Windows GUI or COM port command control.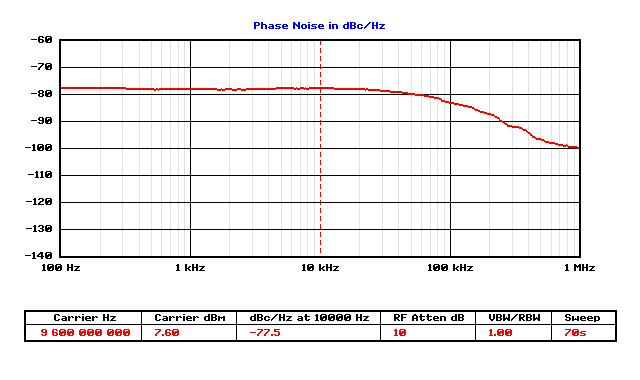 UPC: 737212885865