Description
[2023 Q1 Lead Update: In stock and ready to ship!]
Upgraded hardware revision and firmware for Feb 2023 with lower phase noise, less harmonics, and smaller frequency step size!
The incredibly compact SG22000L (replaces SG6000LDQ) Microwave Signal Generator delivers the widest frequency coverage on the market for its size and low price. The two output bands cover the ENTIRE range of 60 to 22000+ MHz. Output power is calibrated between -20 and +10dBm in 0.5dB steps up to 12.5GHz. The 12.5-22GHz band outputs a typical +15dBm signal for driving high power mixers or other Ku-band equipment. The crisp OLED display provides useful feedback for the user, and front control buttons provide a quick alternative to USB control. The output waveform is fully synthesized using modern fractional-N synthesis. This synthesized signal source can automatically detect and accept an external 10 MHz reference OR it can use its own ±280PPB internal 10MHz TCXO reference. Like most of our products, the SG22000L easily fits in the palm of your hand, making it a truly portable and bench-space-saving device. Ethernet now comes standard (2023).
Looking for lower phase noise and adjustable calibrated power output? Try the SG22000PRO!
---
We can also build this model without OLED display or buttons for integration inside another system.
---
Microwave Signal Generator Specifications:
Total Frequency Coverage: 60 – 22000MHz (

24GHz at reduced performance

)
Band 1 Range: 60 to 12500MHz
Band 1 Power: -20 to +10dBm (calibrated 0.5dB steps & fine-tune vernier)
Band 2 Range: 12500 to 22000MHz
Band 2 Power Level +15dBm typical (fixed)
Phase Noise: 6GHz @ 10KHz offset: -88dBc/Hz
Phase Noise: 12GHz @ 10KHz offset: -83dBc/Hz
Phase Noise: 18GHz @ 10KHz offset: -80dBc/Hz
Min frequency step size: 5Hz
Dimensions: 2.75″ x 1.25″ x 4.15″
Input Voltage: 5V @ 1.0A (USB-C)
Internal Reference: 10MHz ±280PPB TCXO
SG22000L Device Features:
Calibrated output power on band 1 (Step and Vernier adjustable)
High-power band 2 output
Frequency-sweeping support (no PC needed once configured)
External reference frequency input (MCX port – 10MHz)
Internal / external auto-detect reference
Professional industry standard SCPI command support
Front frequency user frequency step buttons
Front-mounted bright OLED display
Sturdy all-aluminum black enclosure
Simple and free Windows control GUI
No drivers needed for PC control

Standard

Ethernet port
Output Impedance: 50 Ohm
RF Connectors:

2 x Gold Microwave SMA
 Common RF Applications:
Automated testing environments
Satellite Communications Testing
General RF Lab use
Flexible LO sourcing
Antenna design
EMC Testing
KU-Band Development
Production verification and testing
Educational / university lab use
Aerospace / Defense Research
PC Signal Generator Control Software: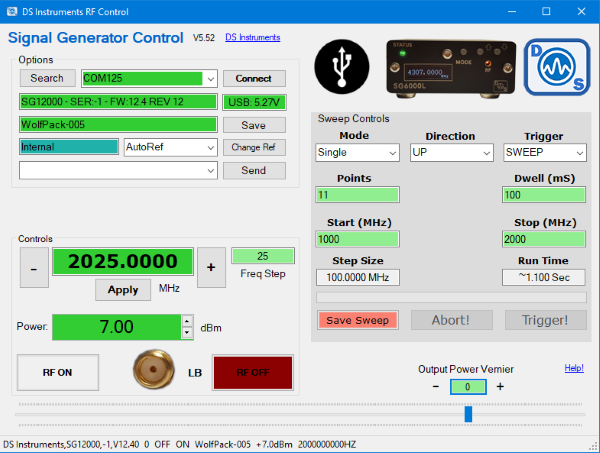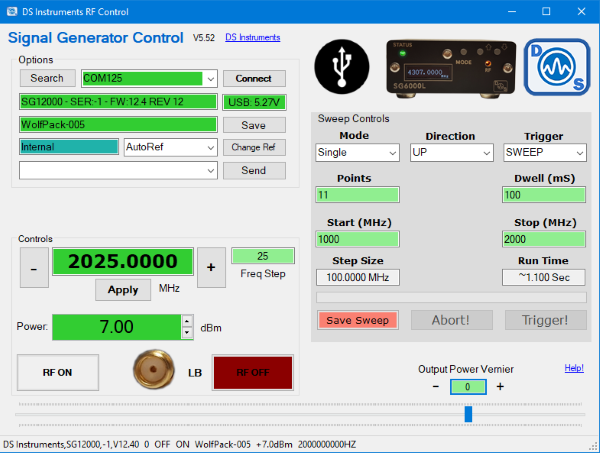 Device Enclosure Size: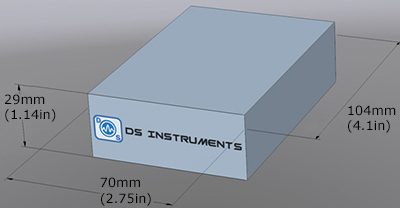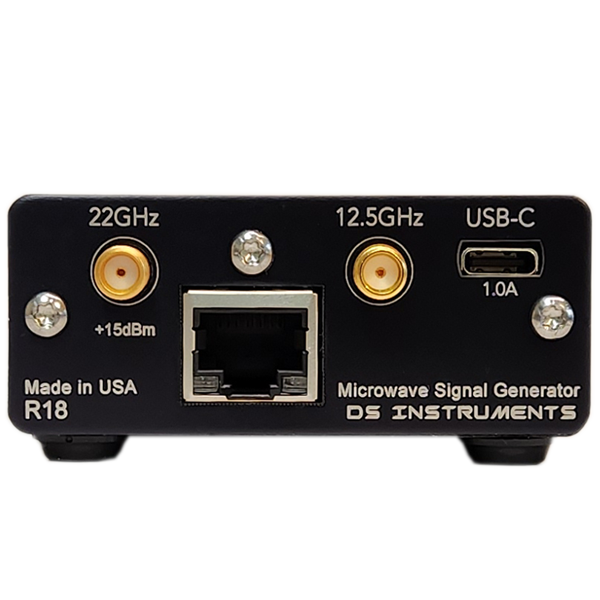 Microwave Performance Plots (details in full datasheet):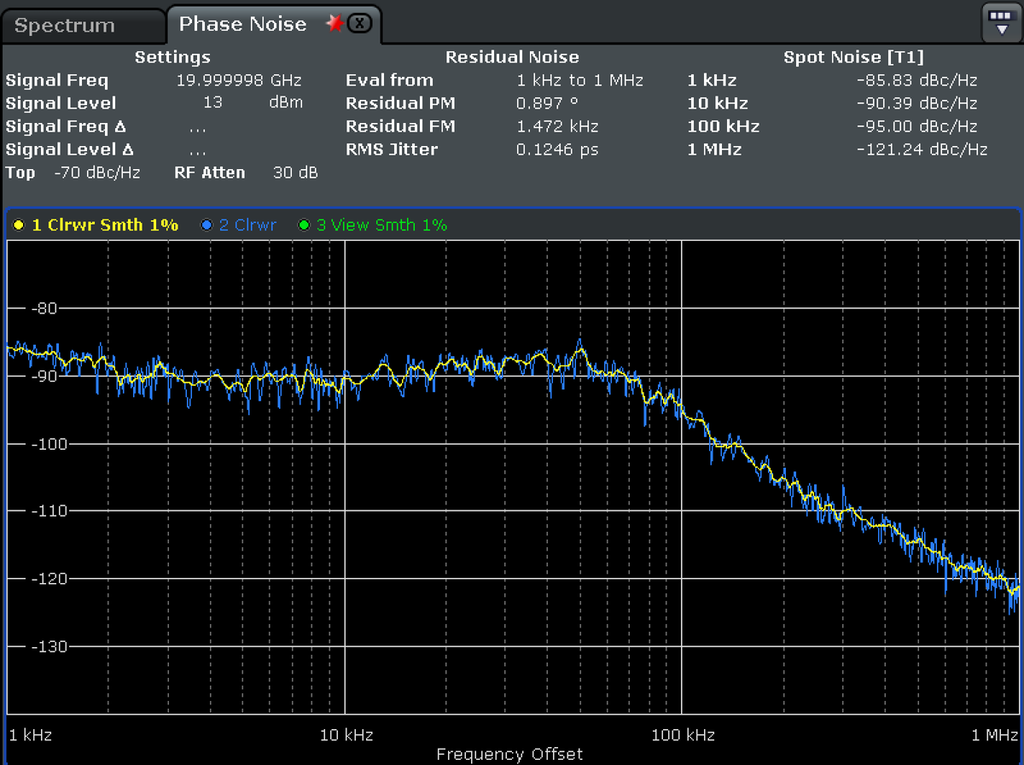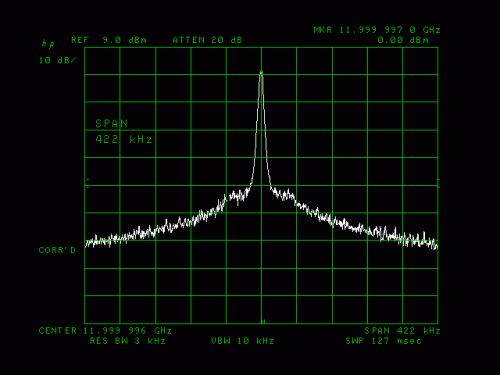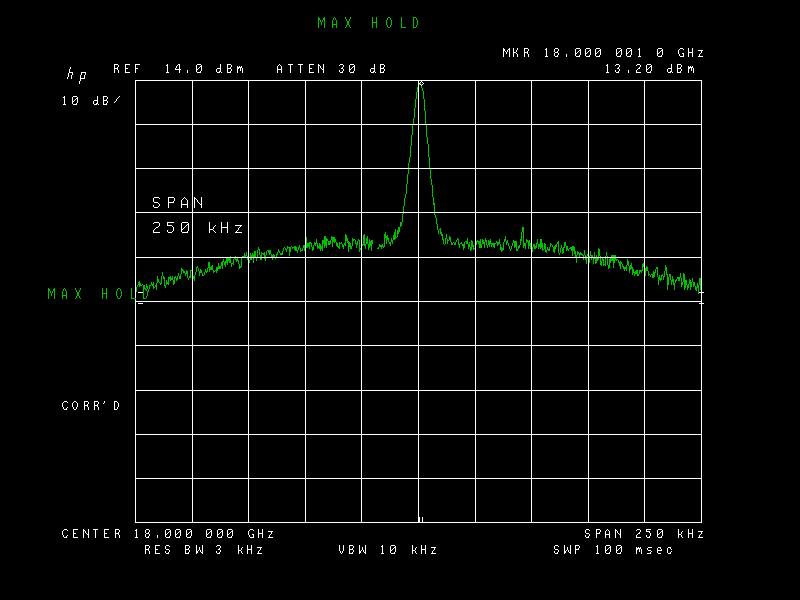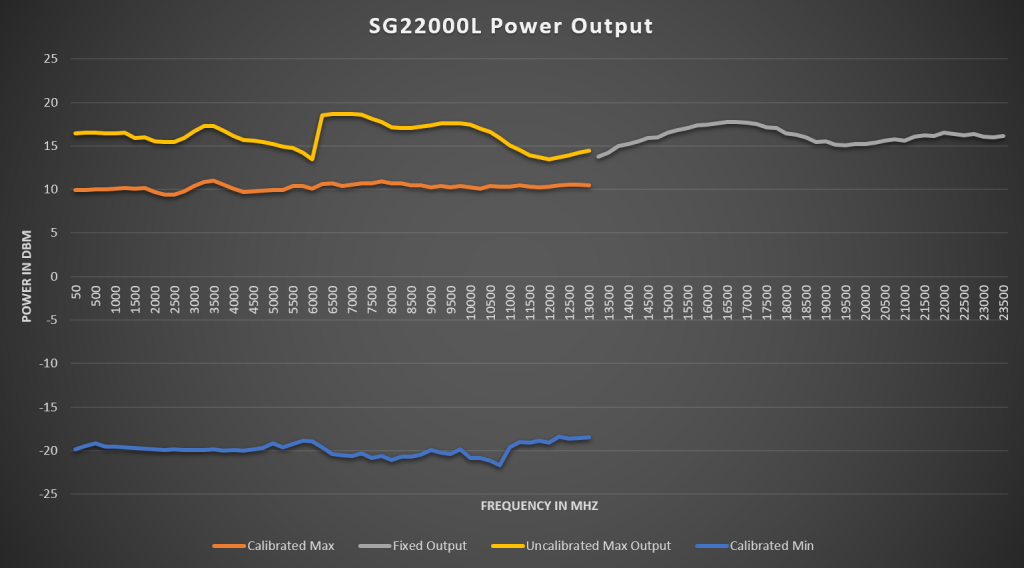 UPC: 0737212885902

Support:
Additional information
| | |
| --- | --- |
| Weight | 1 lbs |
| Device Configuration | Ethernet & USB & Display, USB & Display |