Description
The PS6000L ultra-wideband active RF Phase Shifter from DS Instruments provides handheld stand-alone and remote-controlled phase shifting from 0 to 360 degrees in tiny 1/2-degree increments. This ultra-compact USB device features a graphic display and audio feedback. Simple to use and integrate into automated test environments, the PS6000L's robust frequency coverage makes it extremely attractive for many medium-power CW applications.
New (Rev 5) device with smaller step size and output attenuator!
Ethernet now available!
 PS6000L FineStep Specifications:
Frequency: super-wideband 400 – 6000 MHz range
Uni-directional design
NO insertion loss (internal limiter & amplifier)
Angle range: -180 to +180 degrees
Power input range: -20dBm to +10dBm
1/2-degree phase resolution
Signal output power: adjustable -20 to +10dBm (0.25dB steps)
Not designed for use with modulated input signals.
PS6000L Features:
Ultra compact powder-coated aluminum case
Audio feedback
Simple automated remote control interface
Micro-USB powered
Free PC control application
Micro-USB powered and controlled
Front control buttons and OLED display
Premium gold SMA ports
High reliability and output power
Typical RF Applications:
Antenna systems
Beam forming research
MIMO development
Advanced LTE and WIFI
Phased-array technology
RF signal cancellation
Electronic warfare and defense
Carrier signal shifting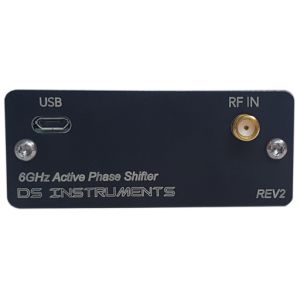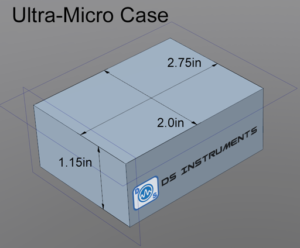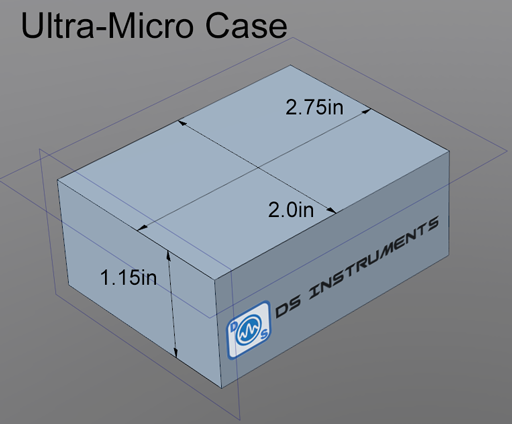 Output at -5dBm input power (200-6000MHz):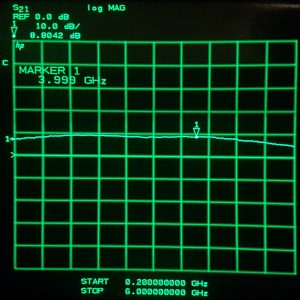 -160 degree phase shift setting at 2.4GHz: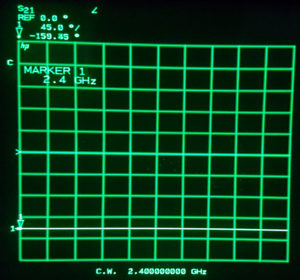 Wideband Frequency Response: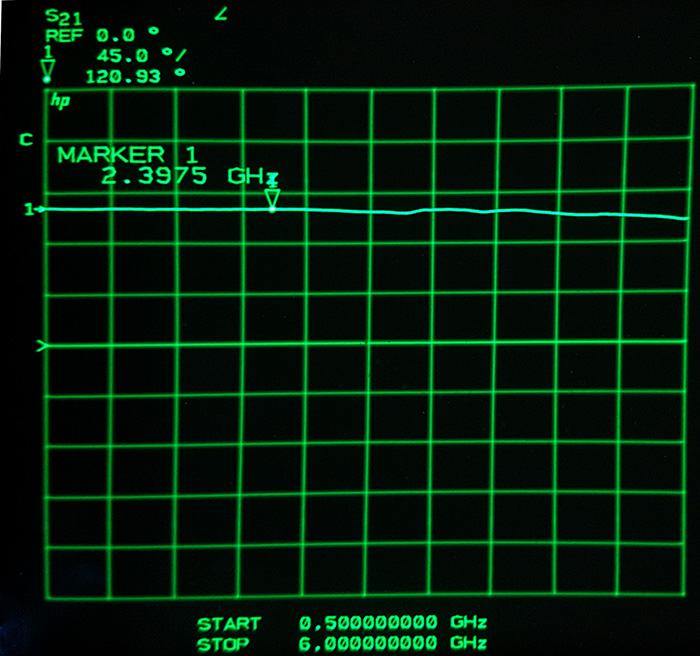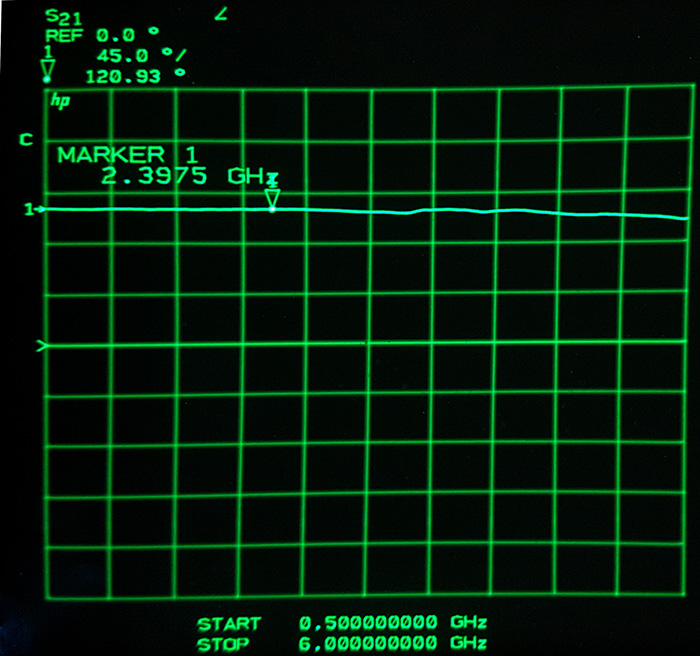 Windows Phase Shift Control Application: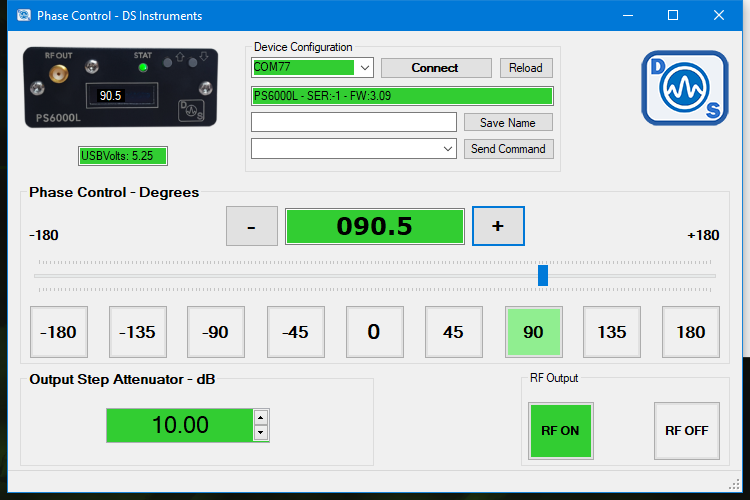 Device Block Diagram: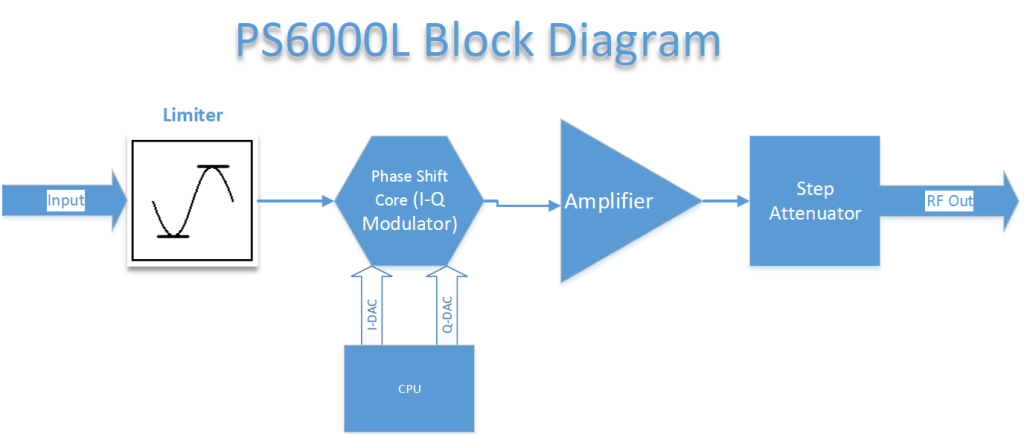 Technical Information / Datasheet:
PS6000L-Full Software Flash Drive
Additional information
| | |
| --- | --- |
| Device Configuration | Ethernet & USB & Display, USB & Display |