Description
Introducing the SG40000PRO, our highest-performance device yet!
A low-phase-noise 0.1 to 40GHz premium microwave signal generator.
After years of development DS Instrument's new ultra-compact microwave signal generator has been released. The PRO version offers full-band frequency coverage down to 100MHz, a more stable frequency reference, and more robust DC input options than the standard SG40000L. Like our SG6000 product line, this RF generator is fully programmable via SCPI commands, or the front panel interface making it more flexible than any competing product. With an all-new low-phase-noise synthesizer, the SG40000PRO is aimed at phase-noise sensitive applications in C, X, Ku, K, and Ka-band development, testing, and converting.
Includes the same oven-controlled precision 10MHz reference clock as the SG30000PRO!
SG40000PRO (2023-Rev4) Device Features:
Total RF range covering 0.1 – 40GHz
Band 1 (SMA): 0.1 to 26GHz
Band 2 (2.92mm): 26 to 40GHz
Calibrated power control Band 1 (LF – 26Ghz): -25dBm to +13dBm
Calibrated power control Band 2 (26 – 38GHz): -15dBm to +13dBm
Calibrated power control Band 2 (38 – 40GHz): -20dBm to +10dBm
Uncalibrated max power: +16dBm typical
Harmonic content: < -15dBc typical
Digital attenuator step size: 0.5dB
Variable attenuator resolution (vernier control): ~0.05dB
Excellent phase noise: -90dBc @ 40GHz @ 10KHz offset
Extremely small frequency step size: 10Hz
Temperature compensated output
Calibrated power (LF-26GHz band) absolute accuracy: ±1.0dB typical
Calibrated power (26-40GHz band) absolute accuracy: ±2.0dB typical
Ultra-low-noise 100MHz VCXO locked to internal OCXO or external 10MHz reference
Internal 10MHz precision

oven-controlled

oscillator reference (±10PPB stability)
Compact powder-coated laser-etched enclosure
External dedicated sweep trigger port (MCX)
No-host-needed portable frequency sweeping support

Ethernet

remote operation (DHCP default, static IP config)
Windows control software included (USB & Network enabled)
SCPI command aware via USB-C virtual COM port for remote control
Front controls and bright OLED display for stand-alone usage
Completely powered from Dual USB-C,

no DC adapter required

!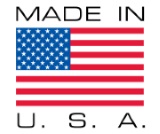 Common RF Applications:
Automated testing environments
General RF lab use
Flexible LO sourcing
Antenna design
EMC testing
Production verification and test setups
Educational / university lab use
Aerospace / Defense Research
802.11n development / Testing
Ku-band satellite link testing
X-band radar applications
Ka-band development
Up-converting and down-converting
Line of sight link testing
Wireless infrastructure design
Transponder verification
5G testing
mm wave technology
PC Control Application:
Mechanical Specifications: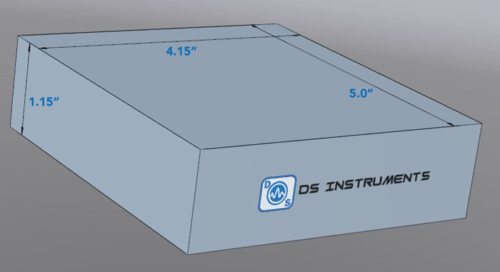 RF Performance Plots: