Description
The new TG12000 REV9 (2021 version) is a generic RF Tracking Generator that can be used with many existing Spectrum Analyzers. It covers a range from DC to 12GHz in three bands via two front SMA outputs. It also functions as a standalone RF signal generator from 25 to 6000MHz.
The TG12000 can replace the Agilent HP 85640A external tracking generator and adds a Signal Generator function as well. In addition it covers the 2nd and 3rd band, which the 85640A does not, providing a TG signal to 12GHz. A very good troubleshooting and measuring tool to easily characterize filters and attenuators!
Note: The TG12000 is considered a specialty product and can take a few extra days to ship.
---
Tracking Signal Generator Specifications:
Tracking signal bands: LF – 2.5GHz,  2.0 – 5.8GHz,  5.8 – 12 GHz
Internal signal generator:  25-6000 MHz
Typical TG output power band 1: -3dBm
Typical TG output power band 2: -3dBm
Typical TG output power band 3: -8dBm
Compact dimensions: 2.75″ x 4.15″ x 1.15″
TG12000 Features:
18GHz microwave SMA connectors
Rear MCX 10MHz reference frequency input
Fully USB-powered
Sturdy all-aluminium enclosure
Industry standard SCPI command support
Status and power LEDs / audio feedback
USB virtual COM port control from included PC control application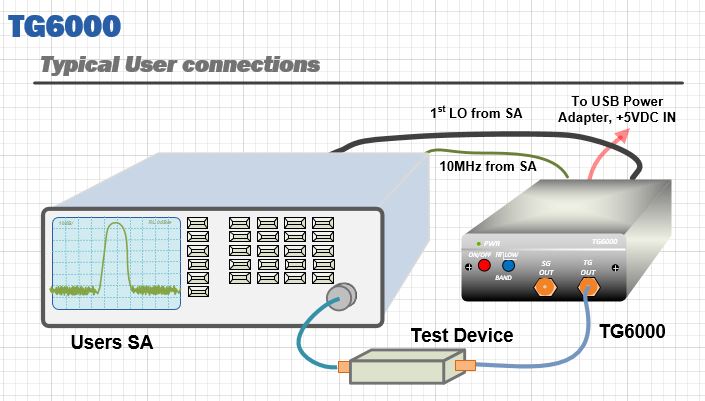 TG12000 Band 1 Tracking Signal Response: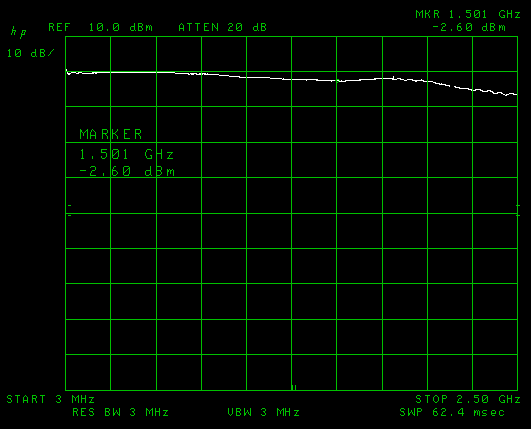 TG12000 Band 2 Tracking Signal Response: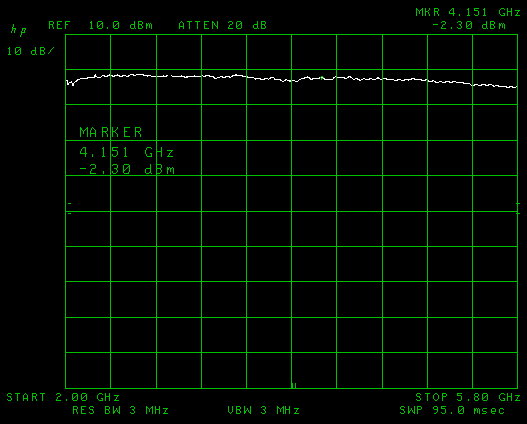 Band 3 Tracking Signal to 12GHz (HP8566B):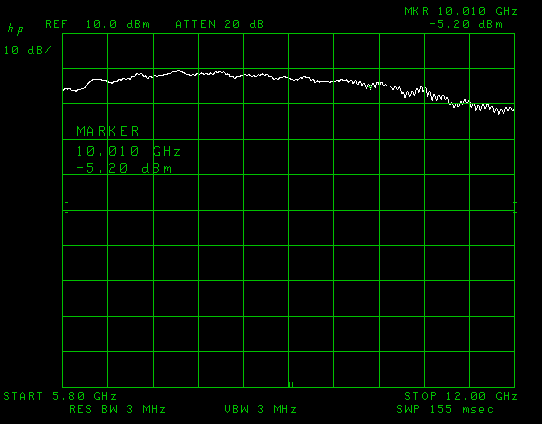 Currently  Supported  Spectrum  Analyzers for TG12000:
HP 8566A/B
HP 8568A/B
HP 8569A/B
HP 8560 all versions
HP 8561 all versions
HP 8562 all versions
HP 8563 all versions
HP 8564 all versions
HP 8590*
HP 8591*
HP 8592*
HP 8593*
HP 8594*
HP 8595*
HP 8596*
Advantest R3463**
Advantest R3465**
HP E4407B**
Advantest TR4133B**
Anritsu MS2683**
Anritsu MS710E**
HP70000**
*Units without LO output option must be modified with a directional coupler. This should affect the internal LO by around 1.0dB. We recommend the ZADC-10-63+ inserted after the last power amp. We recommend finding the full service manual online for your equipment for reference on how to do this modification.
Product Media: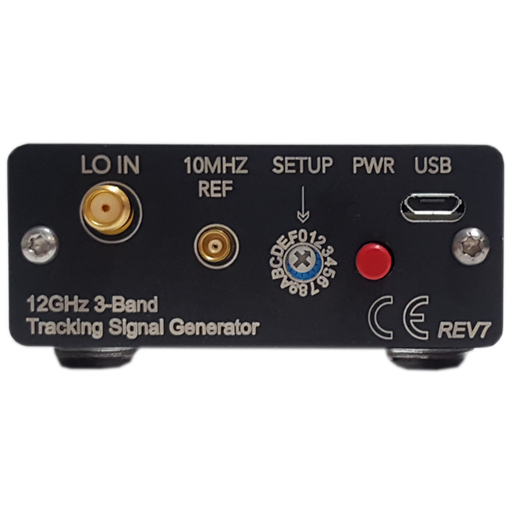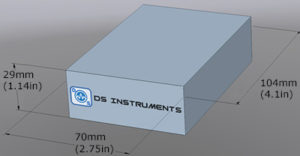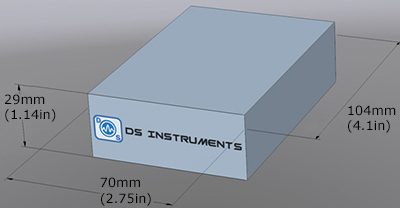 Tracking Generator Support (2022):
Featured on Microwaves & RF, RF Cafe, Military&Aerospace Electronics, MPD, High Frequency Electronics!